File under: Obvious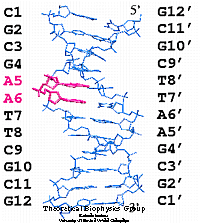 So, Adam G thinks its wicked to abort baby girls just because they aren't boys, and babies with Down's Syndrome and babies that might be genetically predisposed to homosexuality. OK, so its kind of obvious Adam doesn't like abortion. Sure, he might approve of it under some extenuating circumstances (PLEASE DO NOT ASK HIM!!!), but in general its a bad thing. Got it.

OK, so what other wicked reasons for abortion has Adam missed? If we beat him to the punch, that will end his string of nearly identical utterly boring posts and end his Abortion Trilogy where it stands. Let's see:
height
genetic predisposition to obesity
intelligence potential
hair color
genetic predisposition to 70's era music
excessive body hair
genetic predisposition to pretentious blog posts
blue eyes
What else? Come on people, let us all pull the rug out from under Adam and make him actually post something substantive (i.e., more than 1 sentence).
P.S., in case you didn't know, all babies are born with blue eyes, so that last one isn't serious.