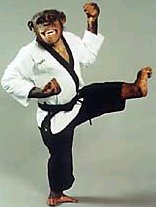 Hubris! Arrogance! Revenge! Bloodcurdling Kierkegaard!

In this riveting sequel to the original smash hit you will see amazing arguments, withering glares, merciless insults and loads of other exciting summertime fare. Yes! The action-tragi-comedy of the season returns with yet another spine tingling installment. Tickets on sale now.

In other news, BCC and T&S still hate each other.