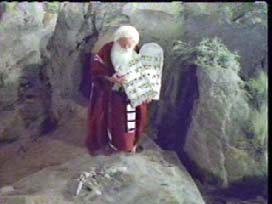 If the Bloggernacle had Laws governing it, one of them would surely be Thou Shalt Discuss Excrement Often, and Not Withold the Contents of Thy Bowels, or Loins, or Anything Like Unto It from Your Readers, for they are Beholden to it, No Matter How Odiferous, Rancid, or Putrescent it May Be Unto Thee, for Thine Uncleanness Shall Be Multiplied Upon Thine Readers and Therefore Not Upon Thee.

Seriously people, what is it about the Bloggernacle that has dookie being the "go to" topic? FMH does it regularly, TftC has been emulating them, BCC has dipped their toe in the honey pot, and now NCT has gone down with the brown. Matt W half-heartedly tries to turn it into an intellectual discussion on why people could be so inconsiderate in making messes with it and whether that is some indicator of socio-economic status, or some other such rot. But, the bulk of the discussion is about plain old crap.

Yes, everyone does it. Everyone burps, farts, picks their nose, scratches themselves, and engages in various other gender and non-gender-specific bodily functions too. Nobody talks about them on the Bloggernacle. Just poop. Which really is discriminatory to all the other personal hygiene-related topics. I mean, come on, someone really could work farting and burping, but nobody does. Which suggests the Bloggernacle is either bigoted against all others forms of hygiene-related exposition, or they are obsessive about it. Not sure which.